※Click images to enlarge.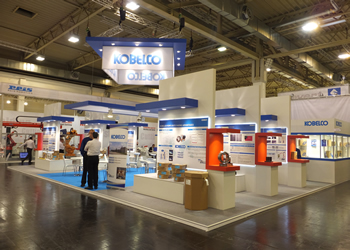 The Essen Welding Fair 2013 was held in Essen, Germany, over the period of September 16-21, 2013. Our company exhibited welding materials and equipment designed for the European market, including panels organized by industry and by use, as well as weld bead samples and products for pipelines, offshore structures, shipbuilding, storage tanks, heat-resistant steel, stainless steel, and nickel alloy products.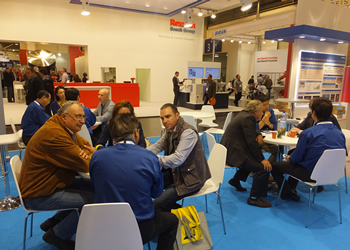 This event, held once in four years, attracts visitors from Europe, Russia, North and South America, Africa, the Middle East, India, and the ASEAN nations. The exhibitors displayed cutting-edge welding equipment, construction procedures, materials, and more.
This year's Fair featured numerous exhibitions from the energy and pipeline construction sectors. In addition, some large-sized exhibits—including that of our company—were made smaller, allotting more space for business discussions and less for demonstrations. The structure of the Fair was an indicator of the current direction of exhibitions in our times, which are characterized by a wealth of readily available information on the Internet. The following gallery shows our company's exhibit and the venue during the Fair.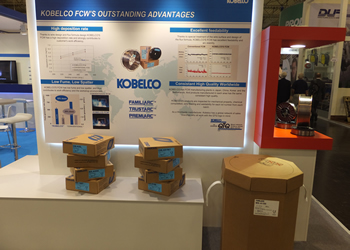 Text by N. Terachi
Photos by R. Mishima