※Click images to enlarge.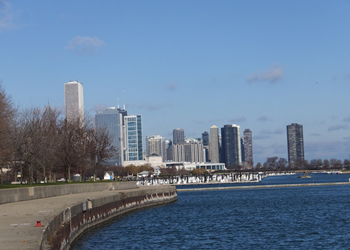 Lake michigan
FABTECH 2013, the metal forming, fabricating, finishing, and welding exhibition, was held over four days at McCormick Place in Chicago. McCormick Place is a huge modern convention center located in a spectacular but convenient spot, alongside the majestic Lake Michigan but just a 15-minute drive from downtown Chicago.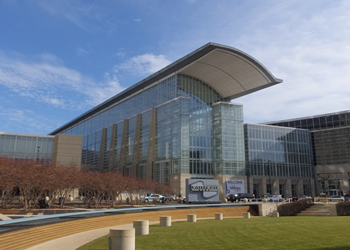 McCormick Place
According to an official announcement, the exhibition was the biggest ever, with a total 1,573 exhibitors (including 505 welding companies) and a record 40,667 visitors. Such tremendous participation may well be related to the recent recovery in the US economy.
Some of the major participating welding manufacturers included such leading American firms as Lincoln Electric and ITW; the European ESAB, Fronius, ABB, KUKA, and VOESTALPINE (Boller); and Kobe Steel (KWAI), Yaskawa Electric, Daihen, Kawasaki Heavy Industries, and FUNUC from Japan.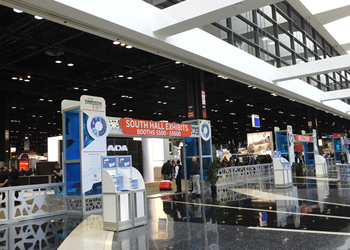 Entrance
These companies are the preeminent manufacturers of arc welding robots, power sources, and consumables. Kobe Steel showcased stainless steel and carbon steel flux-cored wires, which enjoy high US market share, and unveiled the new welding process for galvanized steel sheet, J-Solution Zn, which is targeted particularly at the needs of the newly revived US car industry.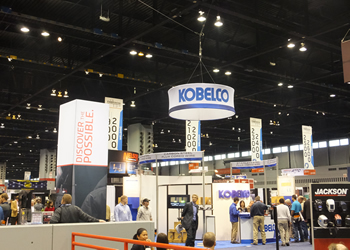 KOBELCO booth
Reported by Reiichi Suzuki, Manager
Technical Development Center